another series in unusual style for me, kind of "unexpected & deluxe urbex"...

Autumn Sunday evening, few year ago, it was seemingly an abandoned manor.
Not quite in reality...  actually, it has been restored into an exhibition space while ​​keeping the stigmas of squatters.
It was the last day of the exhibit, there was only a supervisor nice enough to leave open a few more minutes. So that I could see the works before final closure.
Already gifted of discovering the strange place, the surprise behind the door was to experience a face-to-face with works by Yoko Ono, Niki de Saint Phalle, Enest Pignon Ernest and so on...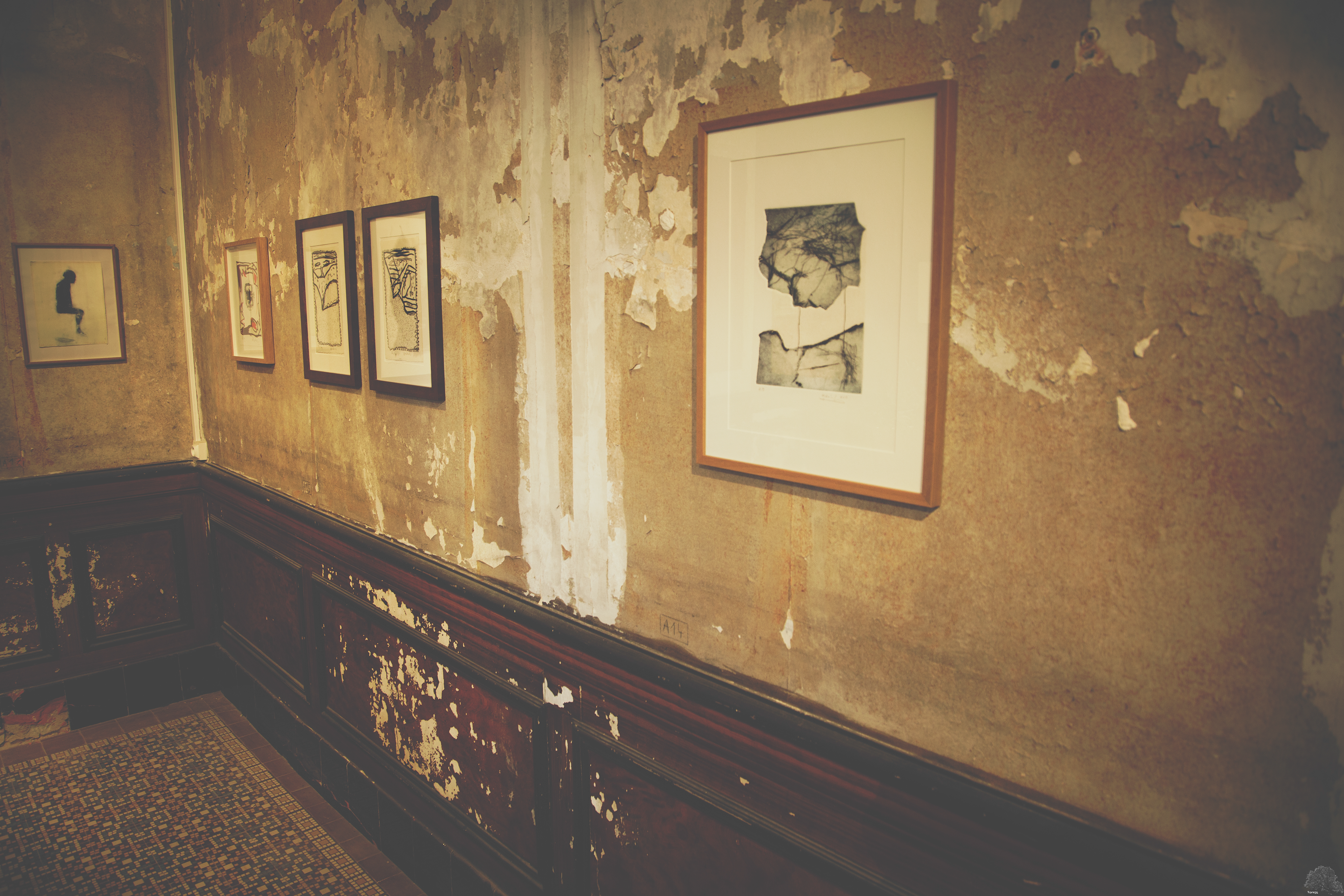 The clash between the old-fashioned style of the ruined villa and the prestige of modern works made the visit even odd. A mix of dusk an electric lights produced this warm atmosphere inviting to stay there in this mix of refinement and decadence.

The decaying mansion seemed haunted by the presence of artists and inhabited by a penniless chatelain we would expect to see smoking pipe in the holed Chesterfield...